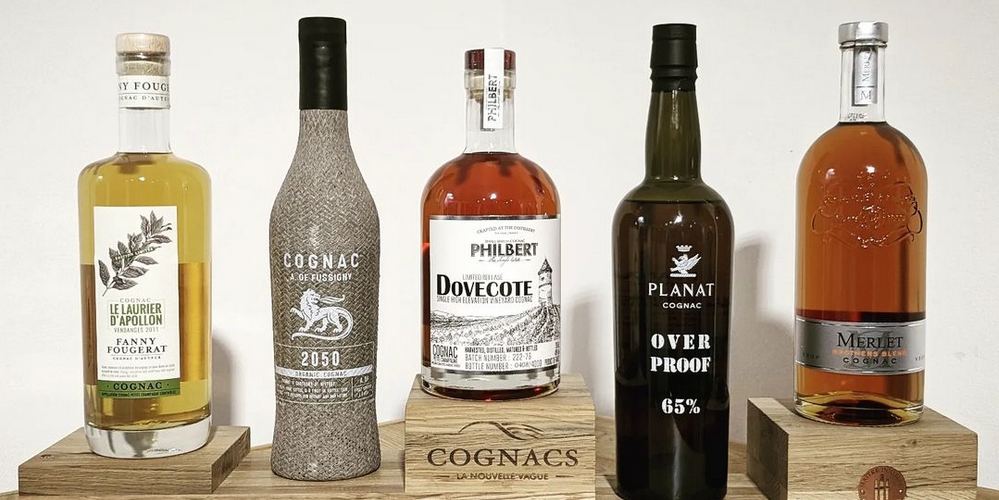 ,
10/12/2023
Born in Cognac – Nouvelle vague
Cognac Philbert launches with 4 other cognac houses : La Nouvelle Vague (Cognac Fougerat Fanny, Cognac Planat, Distillerie Merlet & Fils et A. de Fussigny Cognac).

We have a real desire to stand out by continuing this alternative approach. The fact that we are part of a group that wishes to promote this state of mind gives credibility to our commitment to the renewal of the Cognac appellation (Bureau National Interprofessionnel du Cognac).

The new wave fits in with our values. We offer a craft cognac, entirely made locally in our two production sites. We keep the imprint of a queenly nature in our brand, the authenticity of the land of Cognac. It is also a cognac in our image, resolutely contemporary, anchored in a young lifestyle made in France: a masculinity assumed between outdoor sports, electronic music, cocktail bars and design. We value our artisanal work in a very fashionable vintage imaginary.